For all students that are enrolled in years 6-12, the BYOD (Bring Your Own Device) program run at the Heights School enables each student access to a laptop at school. Technology and eResources are embedded into the curriculum and student laptops are essential each day for:
Creating and submitting work electronically
Classroom activities and lesson plans
Collaborative learning
Accessing electronic textbooks
Internet based research
Electronic interactive assessment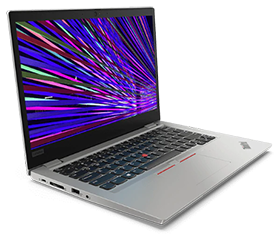 To be able to access these resources, it is vital that all students in years 6-12 have access to and bring their own working laptop to school every day for use in the classroom.
The expectation of students bringing a device to lesson is treated with the same importance as bringing any other resource required for learning.
For year 6-12 students, there are 2 options for student devices:
School-recommended device
---
BYOD purchasing portal
---
For assistance placing an order, please contact Learning With Technologies on 1300 839 605
The Heights School has partnered with Learning With Technologies to provide a customised web portal for parents to purchase new laptops specifically tailored towards student learning at school.
These devices come with the following advantages:
3 year onsite warranty provided by the manufacturer
Fully supported in the school's ICT environment
Suitable for the learning platforms used at school
Education/Business grade devices
Have a long battery life
Insurance options available, subject to vendor
Windows Defender Antivirus (included with Windows 10/11)
Students can also bring in other personal laptops to school.
We strongly suggest that laptops used at school meet the following specifications:
Windows 10 or 11
Device not running in Windows 10/11 S mode
Long (8 hour) battery life
11" or larger screen
120GB or larger hard drive / SSD
Intel or AMD CPU
Intel wireless chipset supporting 5Ghz AX (WiFi 6) or AC
Windows Defender Antivirus (included with Windows 10/11)
Please note: The school does not support Chromebooks, iPads or Android tablets
It is necessary for students to have local-administrator privileges on their laptops, to enable them to install and use the resources they need for learning at school.
Using BYOD at school
---
When BYO devices are first brought into school, there are some important steps which all users must take to connect and configure their device for use in our environment.
Instructions and a Heights School BYOD configuration tool for Windows to setup laptops for our environment, are available on the school Intranet. There will be sessions held at the beginning of the year to facilitate this, and the ICT office is available to provide general WIFI connectivity support (up to 15 minutes) for student devices throughout the year.
Students will need to charge their devices at home each night to ensure their laptops are fully charged for use at school the following day.

Microsoft Office Pro Plus which is part of Office 365 is available to all students currently enrolled in years 6-12 at The Heights School.
This allows students to install the latest version of Microsoft Office on up to 5 personal computers, whilst they are enrolled at the school for no charge.
As part of this process, students will need to sign in to activate the Office applications on their device and to allow access to some of the Online Learning functionality used at school.
Please be advised that students can only install Microsoft Office once they commence school. ICT sessions held at the beginning of the year will assist students installing Office onto their laptops.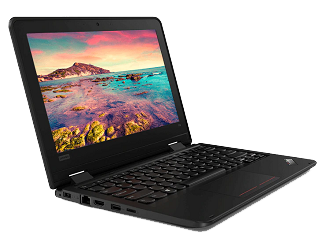 ---
For questions in relation to any information contained on this page, please contact:
David Williams
ICT & Services Manager
Email: david.williams459@schools.sa.edu.au
Phone: 8242 8900