Building Better Schools 2020
$10 Million Building Works across our campus will provide
2 new state of the art custom designed buildings

COMPLETION EXPECTED SEPTEMBER 2021

---
Key focus of the funding is to provide additional contemporary buildings to deliver improved learning outcomes for schools identified with increasing growth, while also supporting the states transition of Year 7's to High School.

In addition, older transportable buildings will be demolished and sheds relocated to ensure central yard space for students to access during break times is maximised, at the same time increasing outdoor learning opportunities.

Our new architecturally designed buildings will be
---
Primary Learning Environment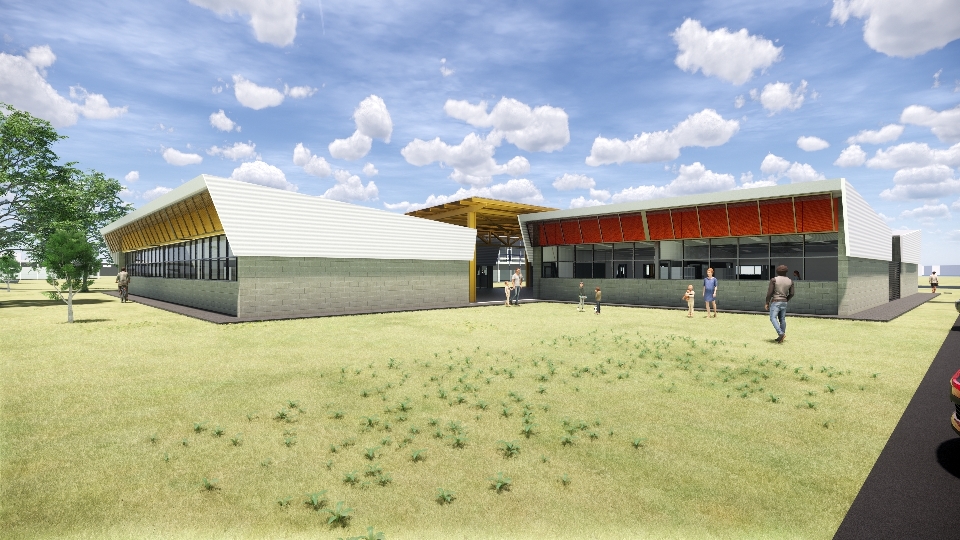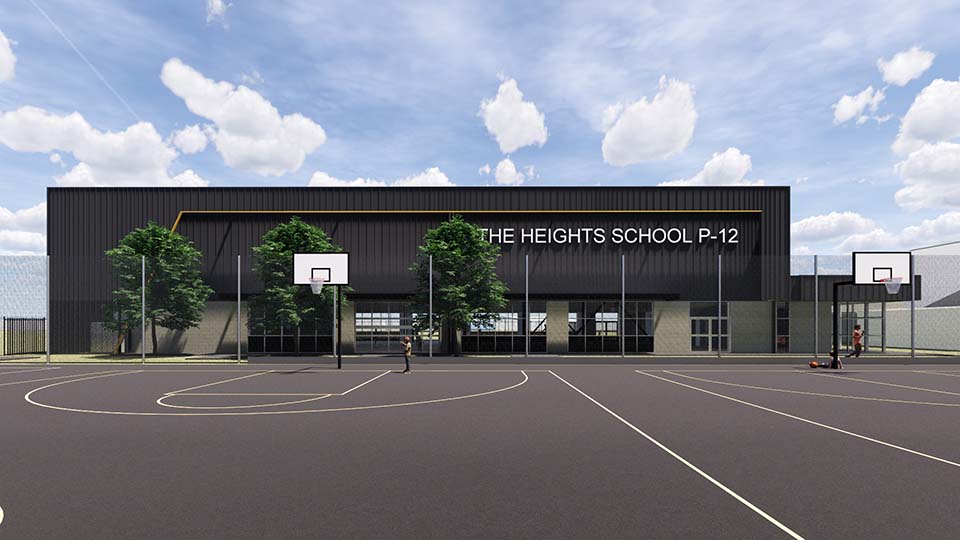 Primary Build – Floorplan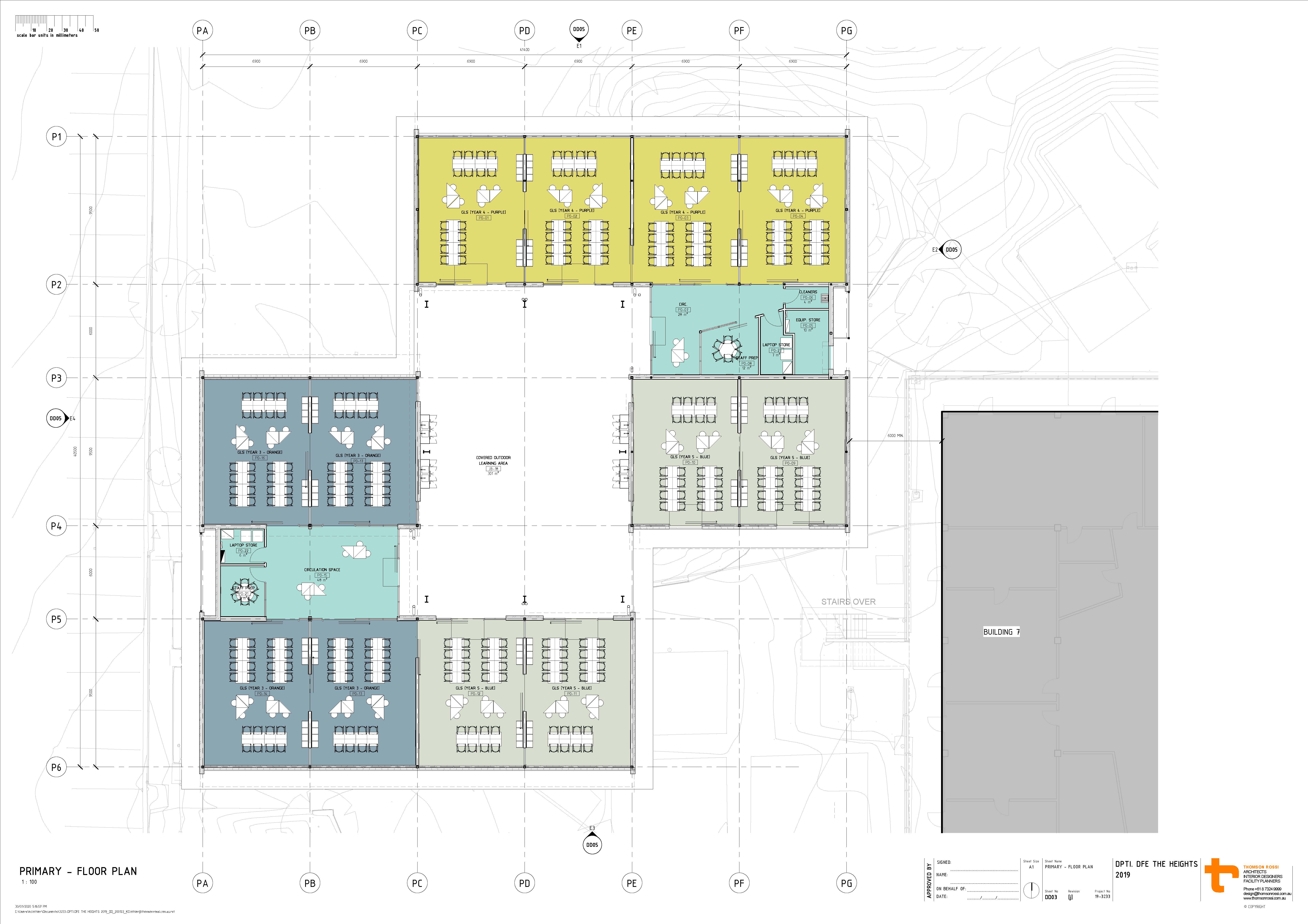 Primary Learning Environment
The Primary facility will feature an inspiring and welcoming learning landscape, tailored to engage students, pursue their curiosity and share their discoveries.

Connecting the 2 Primary Wings is a centrally located fully covered outdoor area that will stimulate movement and physical activity, while encouraging project work and STEM activities.

The facility will accommodate 12 classrooms, circulation/breakout spaces, areas for group/individual work and the clever design incorporates infrastructure that allows technology to be accessible for learning anytime, anywhere.

Building foundations for independent thinkers and skilled learners who can meet the challenges of today and the future.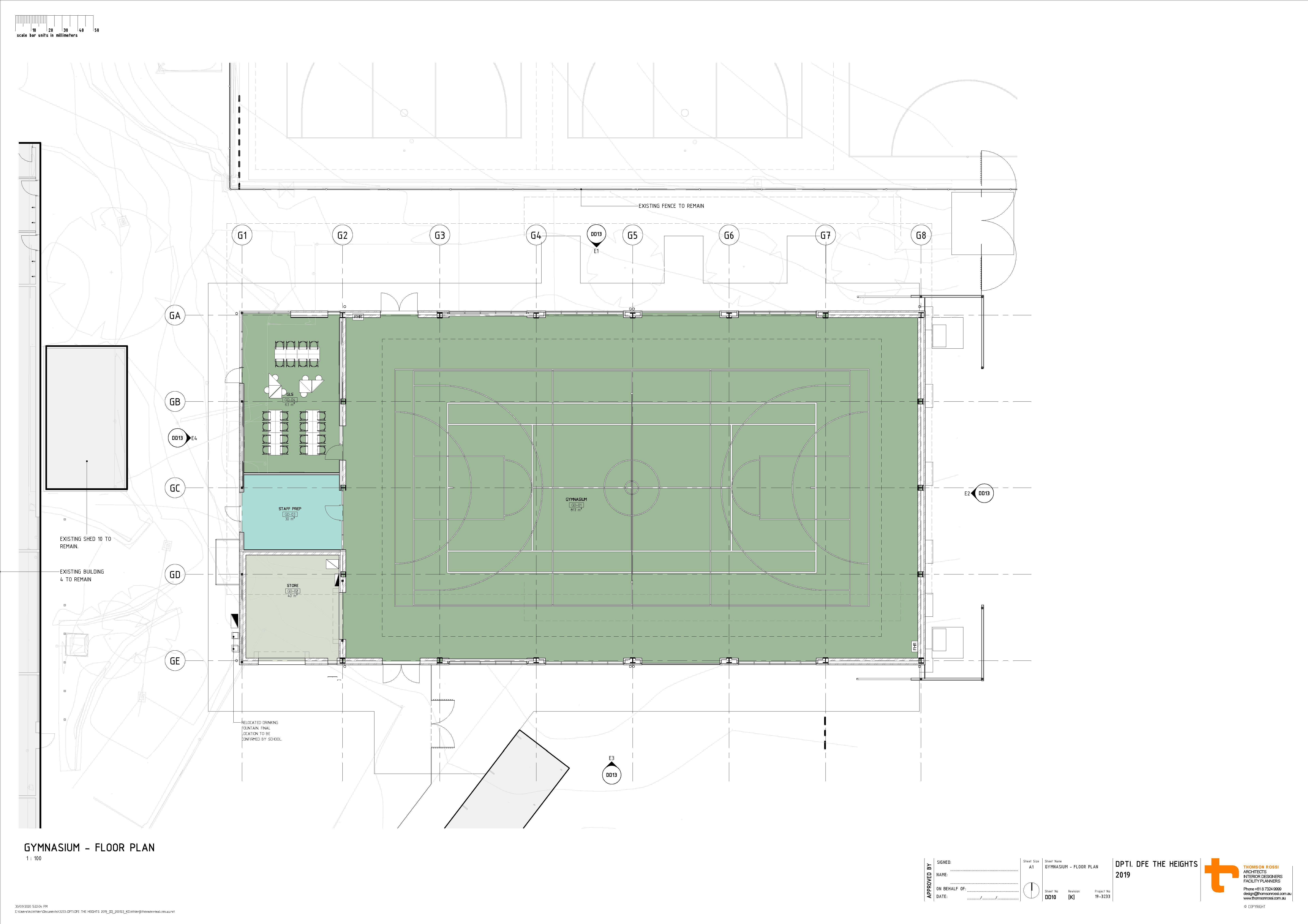 Full Size Gymnasium
The gymnasium facades will feature glazed pull up style dorrs that will enable connections to the oval surrounds.

Complete with cutting edge audio visual technology to not only serve as a facility for team sports, but to host school assemblies and presentations.

Internally the gymnasium will also accomodate a general learning classroom for our Secondary students to balance physical activities with the theoretical demands of their study requirements.

Will provide a staff preparation area allowing teachers to collaborate with full glazing providing transparency and additional supervision.
Achievement and Growth
---
Building on the success of our completed $3.5 million STEM Works in 2018
A brand new Out of School Hours Care facility to continue our commitment to the needs of our community.

Relentless dedication to providing flexibile and diverse learning environments for our students both indoor and out.

We are currently experiencing waitlists across all year levels, enquire now for an opportunity to tour our school.