Welcome to learning a little more about The Heights P-12 School.
Let me provide you a brief summary about out school and if this gains your interest I invite you to look further.
We are large school of around 1300 students organised into smaller year level groupings with specialised staff working in the preschool, primary and secondary areas.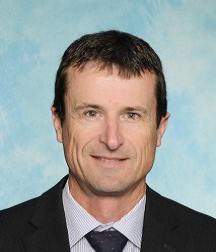 Our values are:
A Fair Go

Difference and Diversity

Have a Go, Go Hard, Keep Going

Doing your best, hard work, persistence, curiosity & confidence

Go Together

Community, continuity & respectful relationships
Our greatest strength as a Preschool to Year 12 community is the way we create the complete environment that nurtures and guides learners from early childhood through to adulthood. While we are aspiring to grow rapidly and improve in key areas, we will never lose sight of the things we have done well at The Heights School such as providing a caring environment where students know they belong.
Our vision for The Heights School is to be the school choice for families, based on high quality teaching and academic excellence reflected in consistently outstanding SACE results, along with literacy and numeracy improvement data P-12.
Over the last two years, over 20% of student grades at year 12 have been of A grade achievement. A significant achievement and rarely matched.
Our vision is also that our specialist programs, Ignite (Gifted and Talented Program) and Advanced Pathways in Maths, Science and Technology will be a further defining feature of The Heights School through our STEM and Defence Industries Program.
The Defence Industries Pathways Program introduced in 2015 provided over $400,000 to promote high level maths, science and technology learning and awareness raising of skills are applicable to employment in the ever growing defence industry skills sector.
In 2016 it was announced that The Heights will receive $3.5 million to improve our STEM (Science, Technology, Engineering and Maths) facilities.
In 2017 it was announced that The Heights will receive $10 million to build a double court gym, increase classrooms and improve specialist learning areas.
Exciting times at The Heights!
Feel welcome to contact us for further information or to arrange a visit to our school.
Principal Nigel Gill